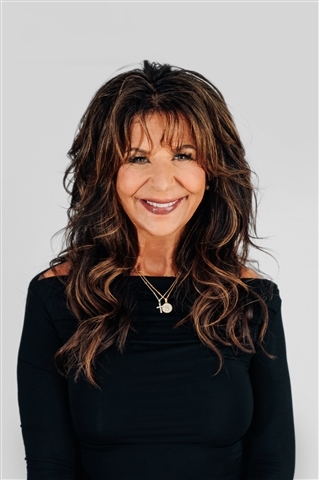 Linda Curran
Cell: 319-404-7645
Office: 319-404-7645
Fax: 319-277-5005
Thank you for visiting my profile here on the Oakridge Realtors website. Let me tell you a little about myself. I"m a Cedar Falls native and the proud mother of twin sons, Nate & Ben, who graduated from Upper Iowa University. Nate is currently living in the Phoenix, Arizona area and working in the mortgage industry and Ben is living in Fayette, Iowa and coaching football at Upper Iowa University. After growing up in the Cedar Valley and attending the University of Northern Iowa, I moved to Colorado, living and working there for seven years. Being away from my hometown only made me realize even more what a wonderful community we live in and I returned to make my life here in the Cedar Valley.
I"ve worked in the design and retail industry for many years before deciding to accept the challenge of being a Realtor. I chose to work with the best in the industry locally, Oakridge Realtors, and I"m proud to say that I was named the Oakridge Realtors Rookie of the Year in 2007. In addition, I"ve earned the Gold Individual Achievement Award from the Iowa Association of Realtors which recognizes an agent for excellence in real estate sales. I am active with the Waterloo/Cedar Falls Board of Realtors and I am currently representing Oakridge Realtors in Partners in Education with Lou Henry School. I"ve also earned accredidation from the State of Iowa as a Notary Public.
I attend Prairie Lakes Church and I"ve been active in many community activities over the years including the Sartori Festival of Trees and the Student/Parent Leadership Program. My first priority was always being the best mom I could be to my sons and the experiences I"ve shared with them as they"ve grown into fine young men included the discovery that you can learn from everyone and everything in life. I try to do just that every day.
I"ve incorporated my learned experiences with my background in design, my natural inclination to aesthetics and my competent and successful career in Real Estate to offer you a Realtor you can count on for professionalism and imagination. I truly enjoy helping my clients envision what could be while we explore the buying or selling of a property together. I look forward to helping you any way I can whether it"s in finding the perfect home to buy or selling the house you"ve owned. Call me anytime at 319-404-7645 if I can be of service to you. Always, Linda "Your Hometown Realtor"
Email Address: lcurran@cfu.net
/>Cell Phone: (319) 404-7645
Office Phone: (319) 277-5005
Ext. 363
My Listings & Open Houses
Found 3 Results




New Listing

$90,000

1660 Hawthorne Avenue
Waterloo, IA 50702

Single Family
2 bedrooms | 1 full baths | 628 sq.ft.

Brokered By: Linda Curran
Oakridge Real Estate

New Listing

$107,500

1007 Byron Avenue
Waterloo, IA 50702

Single Family
3 bedrooms | 1 full baths, 1 half baths, 1 3/4 baths | 1040 sq.ft.

Brokered By: Linda Curran
Oakridge Real Estate

$68,000

227 Southbrooke Drive
Waterloo, IA 50702

Condo
1 bedrooms | 1 full baths | 927 sq.ft.

Brokered By: Linda Curran
Oakridge Real Estate