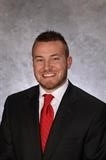 Alexander Vix
Cell: 507-459-0466
Office: 563-568-0011
Whether you are a first time home buyer or looking for your forever dream house, I am here to go above and beyond to make your experience of buying and selling seamless. I look forward to helping you create new memories!
My Listings & Open Houses
Sorry. No listings available at this time.