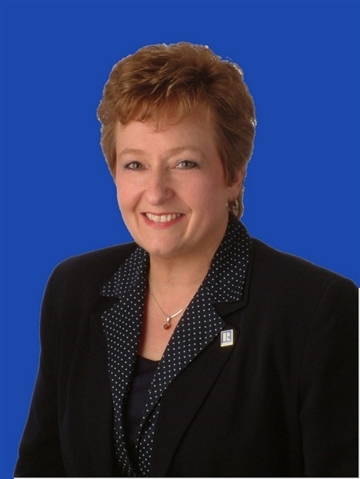 Ann Kabele
Cell: 641-330-6212
Office: 641-228-1111
Fax: 641-228-1190
When I moved to Charles City in 1990, my husband Mark and I bought our home from Larry Stewart. Moving your family to a new city can be very stressful, but the level of integrity and care I experienced from this agency was phenomenal. I was proud to join what was then Larry Stewart Realty in 1996.
I have 18 years of experience in the real estate business. At the Cedar Valley Board of REALTORS® I served as president for four years and secretary for three years, and I am also a member of the National Association of REALTORS® and the Iowa Association of REALTORS®. Since 2001, I have overseen more than $1 million in real estate transactions annually. My favorite part of being a REALTOR® is developing relationships with my clients, whether they are first-time buyers or returning sellers.
I am very active in the community. I've served on a variety of local boards, including the Chamber of Commerce's Business Improvement Committee, the City's Housing Improvement Program, the Area Development Housing Trust Fund and the St. John Evangelical Lutheran Church Council. I have three grown children and five grandchildren. In my spare time I like to garden, bowl, bicycle and walk.
My Listings & Open Houses
Sorry. No listings available at this time.