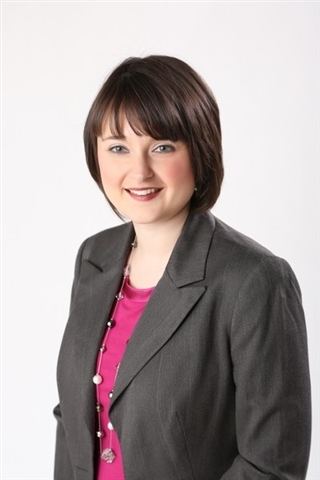 Veronica A Litterer
Cell: 641-228-1111
Office: 641-330-6732
Fax: 641-330-6732
Sharing all that Charles City and Northeast Iowa have to offer has become one of my passions. I started my real estate career in 2013 after more than seven years with the Charles City Area Chamber of Commerce and Community Revitalization (Charles City's Main Street Iowa Program) where I was the programs' director for the last five years.
One of the many reasons I love Charles City is this is my hometown. After graduating from Charles City High School, I attended Iowa State University where I majored in public relations and earned a general business minor. I enjoyed a variety of internship experiences and worked for an advertising and public relations agency before returning to Charles City in 2005.
I have developed a diverse knowledge base in the areas of local quality of life and community development. From community events to unique sites and attractions, I have first-hand experience with many of the things that make our area one of Iowa's Great Places.
Through my experiences working with new and existing businesses, I have an understanding of a variety of incentive programs including grants, loans and tax credits. I also have a working knowledge of historic buildings including façade and upper story development projects. As a project facilitator, I worked closely with Charles City's 2013 Façade Master Plan project providing improvements to more than twenty downtown buildings.
I am married and have one daughter. My husband, Josh, is the Service and Parts Director at Mike Molstead Motors. My parents also still reside in the community.
I am a member of the National Association of REALTORS®, Iowa Association of REALTORS® and Cedar Valley Board of REALTORS®. I am an active member and past president of the Charles City Rotary Club, member of P.E.O. Chapter CY, and attend Trinity United Methodist Church. I am also a member of the TLC: The Learning Center Parent Advisory Committee and a member of MOPS.
I look forward to sharing my real estate knowledge and love for the area with you.
My Listings & Open Houses